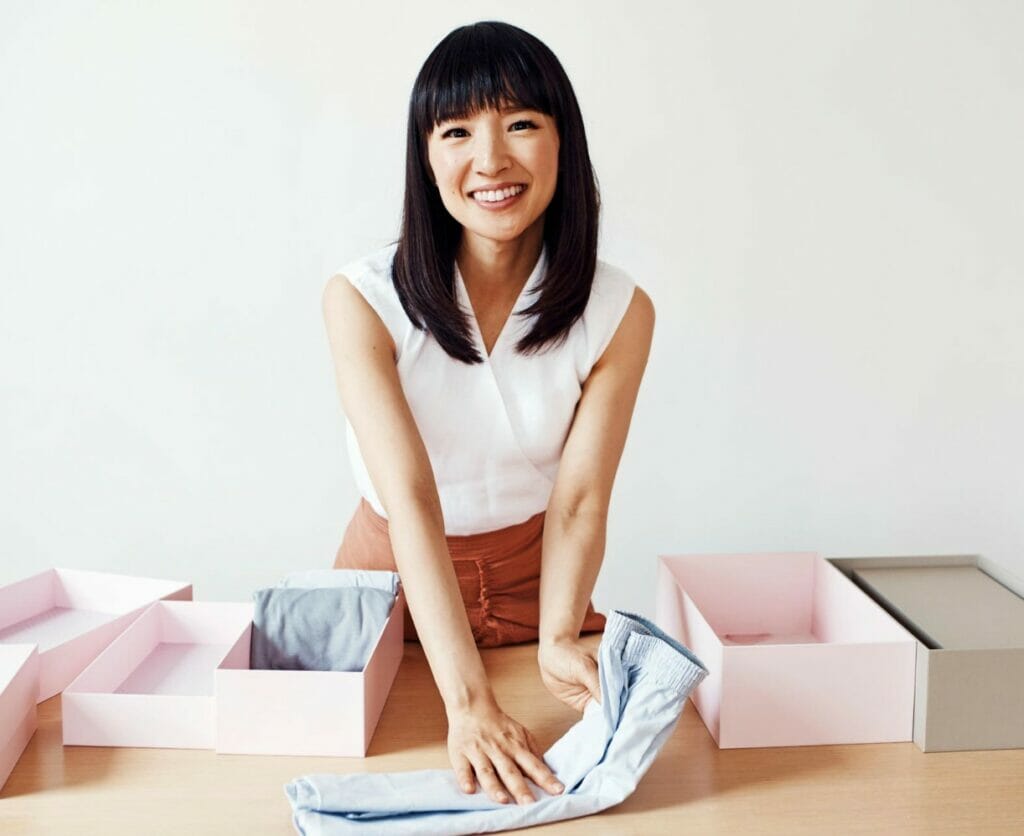 By now, most of us have heard of Marie Kondo's famous book and Netflix series, The Life-Changing Magic of Tidying Up. It's definitely nice to be in a clean space, but is it life-changing? Or magic?
Believe it or not, clearing the clutter in your home really can make a big difference in many aspects of your life.
Health & Safety
The most obvious reason to clear the clutter is for health and safety reasons.
Too much mess can harbor the growth of dangerous germs, especially in bathrooms and kitchens.
You need to be able to wipe down floors and surfaces. It's also essential to throw away old food and make sure pipes are clear and functional. This prevents:
Mold growth
Insect infestations
Odors
Harmful microorganisms
But what if you keep everything sanitary?
Are there reasons beyond health and safety to pick up?
Research tells us yes—clearing the clutter can benefit your health in a number of ways.
1. Better Sleep
Decluttering can help you get a better night's sleep—and not just because you no longer have piles of laundry on your bed.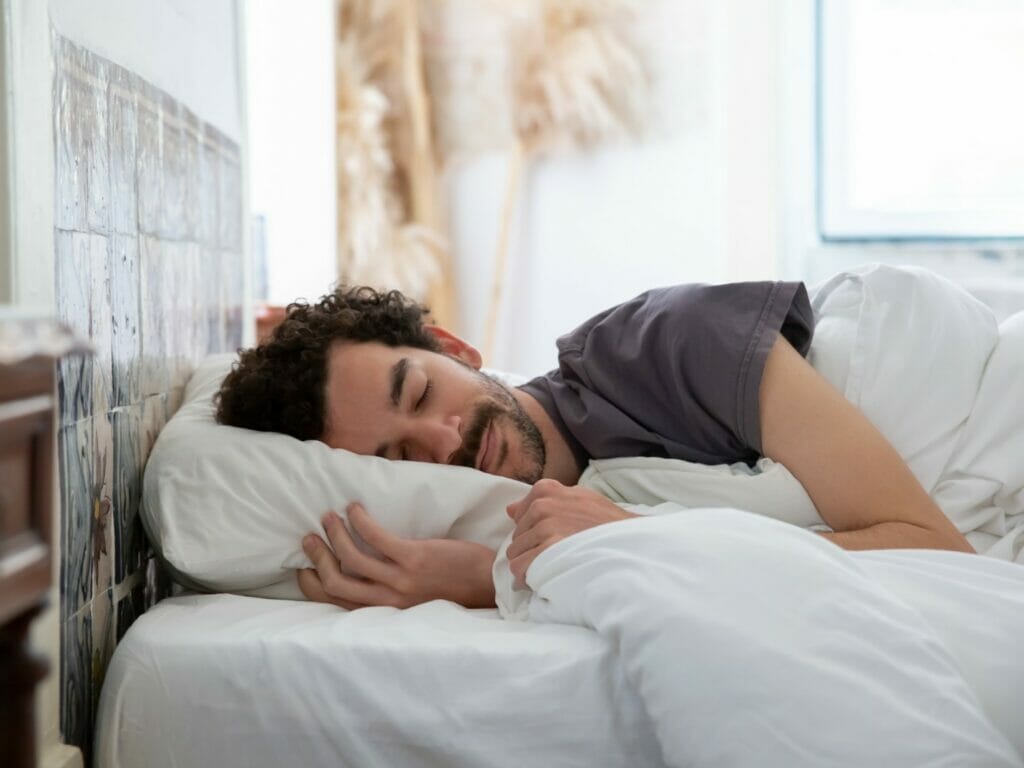 People living in cluttered homes are more likely to experience insomnia. The exact link between clutter and trouble sleeping isn't clear, but it is somewhat of a chicken-and-egg problem.
Clutter increases stress levels, which makes it harder to fall and stay asleep. Lack of sleep leads to difficulty concentrating and completing tasks, which can make it hard to clean.
Imagine how your quality of life improves when you've had a good night's rest. Now, let that feeling motivate you—better sleep is on the way.
2. Improved Social Life
When your home is messy, it can be difficult to have friends over. You may resist inviting others out of embarrassment, or it may not be possible for practical reasons. Everyone needs a place to sit, after all!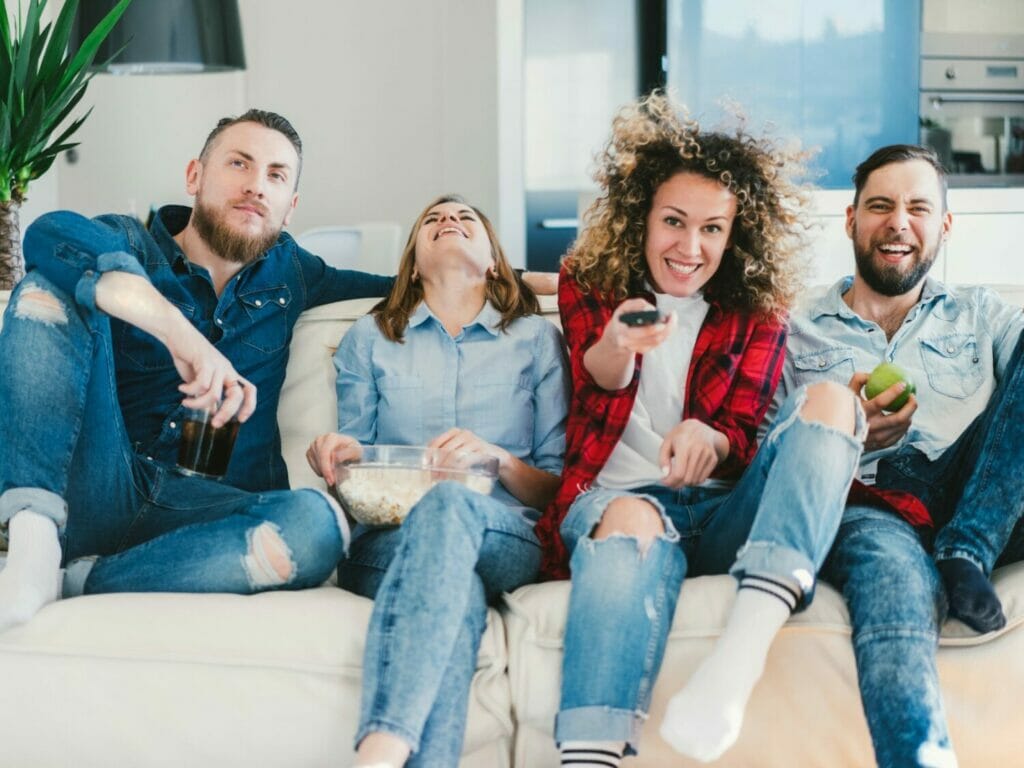 When you create a fresh, welcoming space, you can enjoy the company of your loved ones in your own home. You can even host friends and family from out of town when they come to visit.
Decluttering can help you cultivate your connections and begin creating new ones.
3. Reduced Stress Levels
Even if you're not consciously aware of it, clutter in your home may be affecting your stress levels.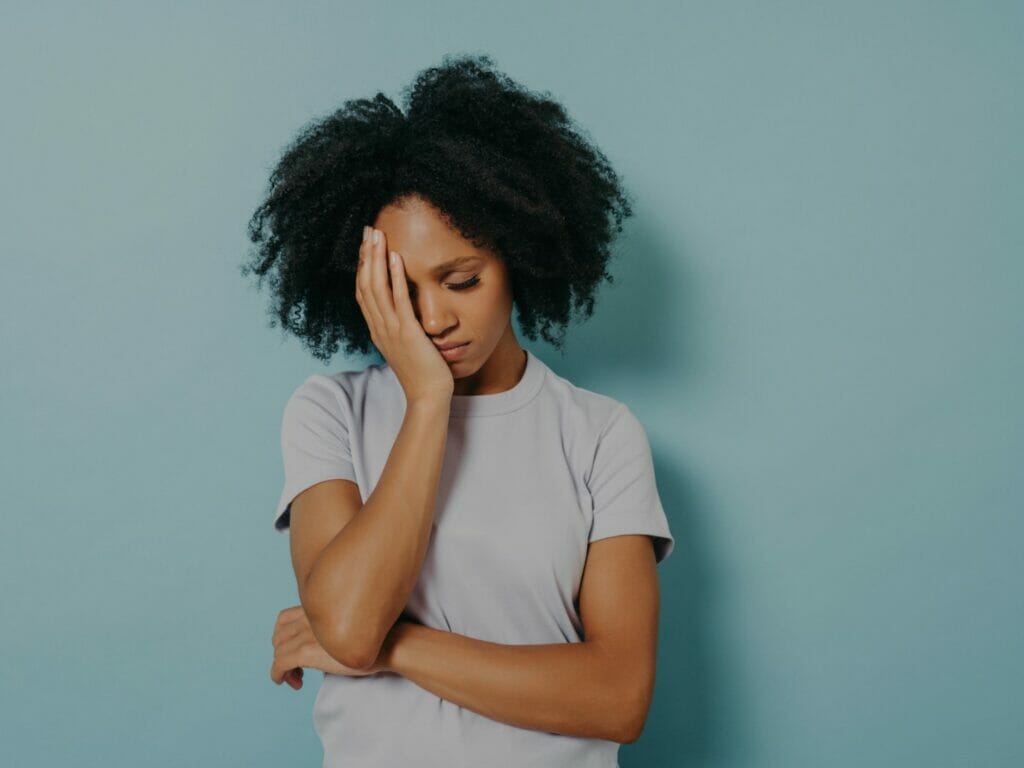 On a conscious level, seeing clutter can be a constant reminder of your to-do list. When you see a pile of items on your counter that need to be put away over and over again, your brain feels a little ping of guilt.
Over time, constantly feeling that need to clean up can create a heavy stress load. And in this day and age when so many are working from home, that added stress all day every day while trying to be productive at work can quickly build to overwhelm.
Clutter can also affect your stress levels subconsciously. Seeing clutter can overwhelm your working memory.
Your brain is constantly working on a subconscious level to determine what you need to pay attention to and what you need to ignore. When there are items everywhere, the brain works harder to process what should be noticed.
On the other hand, cleaning up clutter lets your brain relax. Being in a clean room may decrease your cortisol, or stress hormone, levels.
4. Better Focus
Just as your brain working hard to ignore clutter can lead to stress, it can also lead to distraction. Cleaning up your space can improve your ability to focus on tasks and get things done.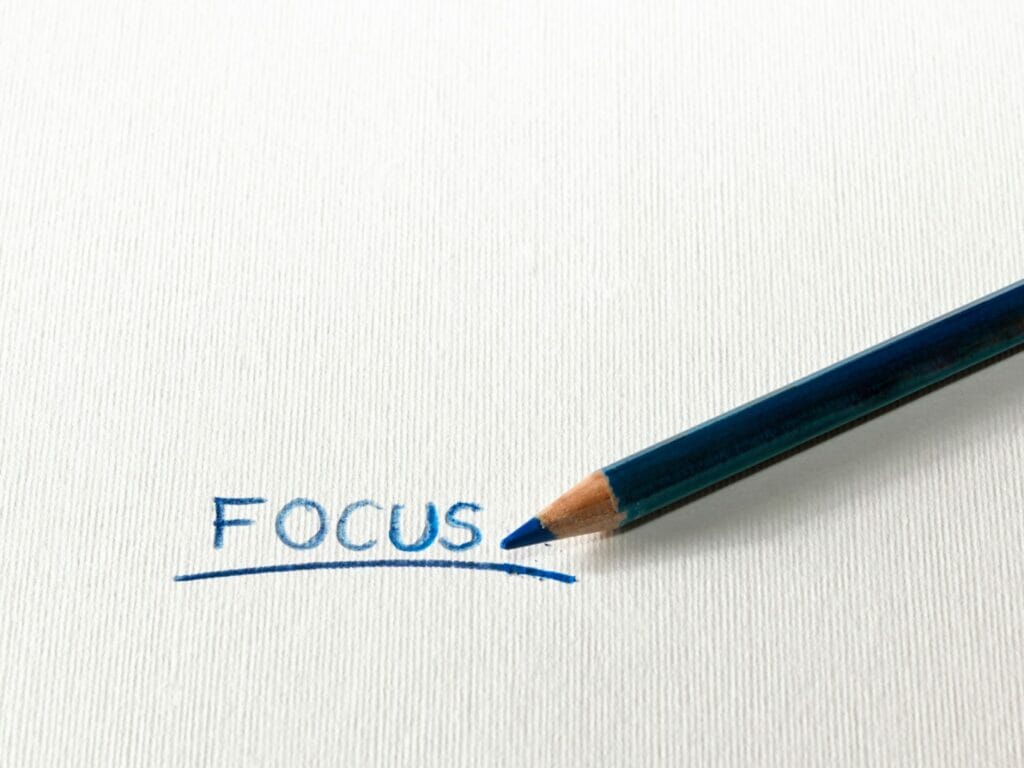 On a physiological level, your brain will simply have less stimulation. The more you see, the more work your brain has to do. When your area is clean, you can funnel that brainpower into whatever you're working on.
Clutter affects your focus on a conscious level, too. If you're noticing cleaning tasks that need to be done, it can be hard to hone in on the task you're working on.
Even if you're trying to focus on cleaning, multiple messy areas can make it difficult to choose just one. Every tidying task you complete gives your brain just a little more room to focus.
5. Better Mood and Emotional Regulation
When you're in a clean space, odds are you feel better. Studies link cleanliness to a better mood, feelings of accomplishment, and the ability to relax.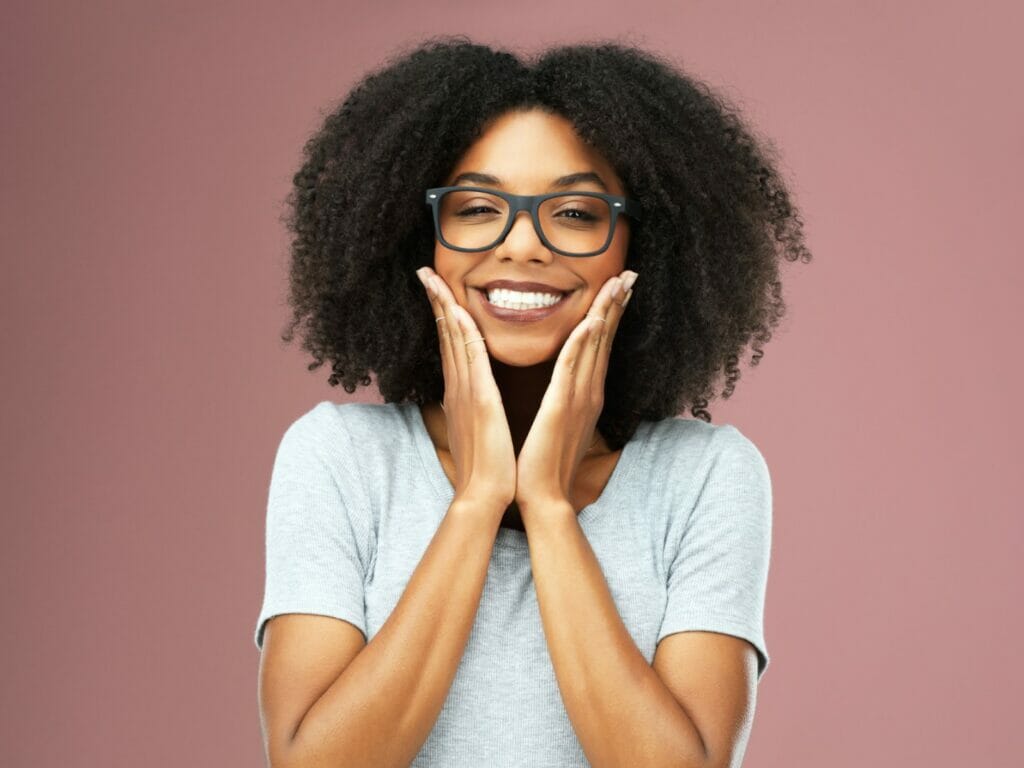 Even if life circumstances are bringing you down, having a well-ordered space can still help you respond more calmly to stress.
Emotional regulation is the ability to respond mindfully to your emotions instead of reacting thoughtlessly to triggers. In a clean space, your brain is less distracted, giving you the mental real estate to process your feelings and respond thoughtfully.
6. Increased Creativity
Once again, it all comes down to brain space—when you're not distracted by visual clutter or feeling guilty about jobs left undone, your brain has more space for other things.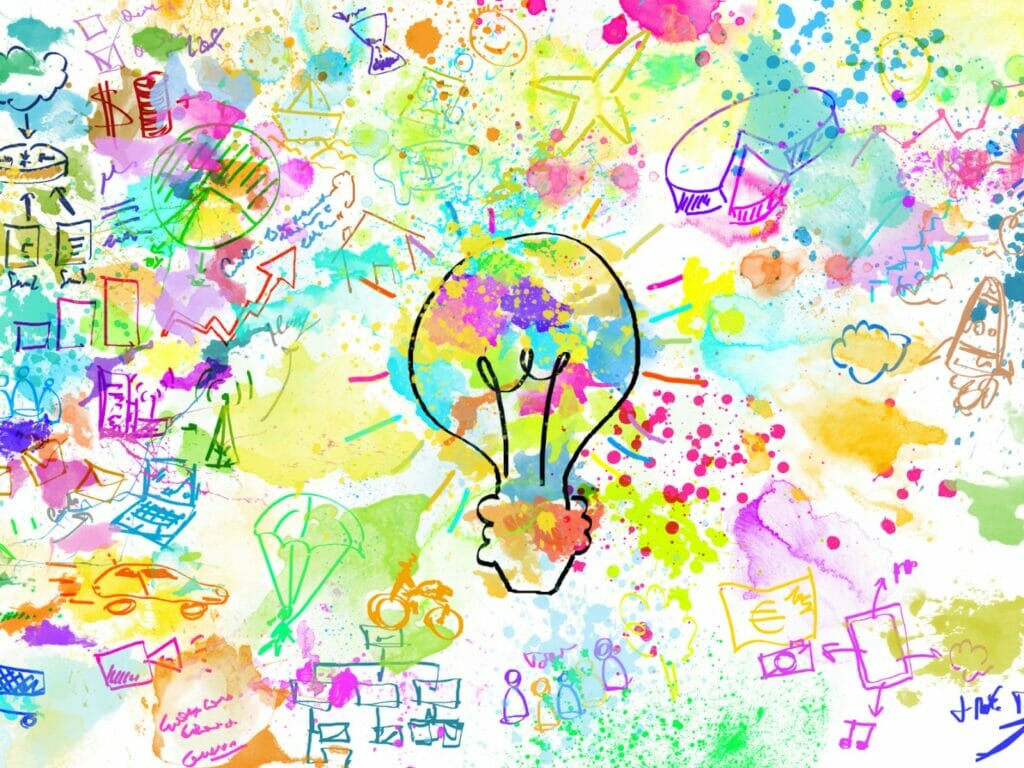 You can dedicate the time you spend worrying about clutter to solving problems and growing new ideas. If you create physical art, love home projects, or are a crafter, you'll have space to work on your projects (and hopefully, motivation to clean them up when you're done!).
Let Bio-One Help
Despite all the benefits of having a clutter-free home, it isn't always easy to make it happen. If you're overwhelmed, let Bio-One help you. We have a discreet, compassionate team of cleaning experts who are passionate about helping you.

Call us today for a consultation.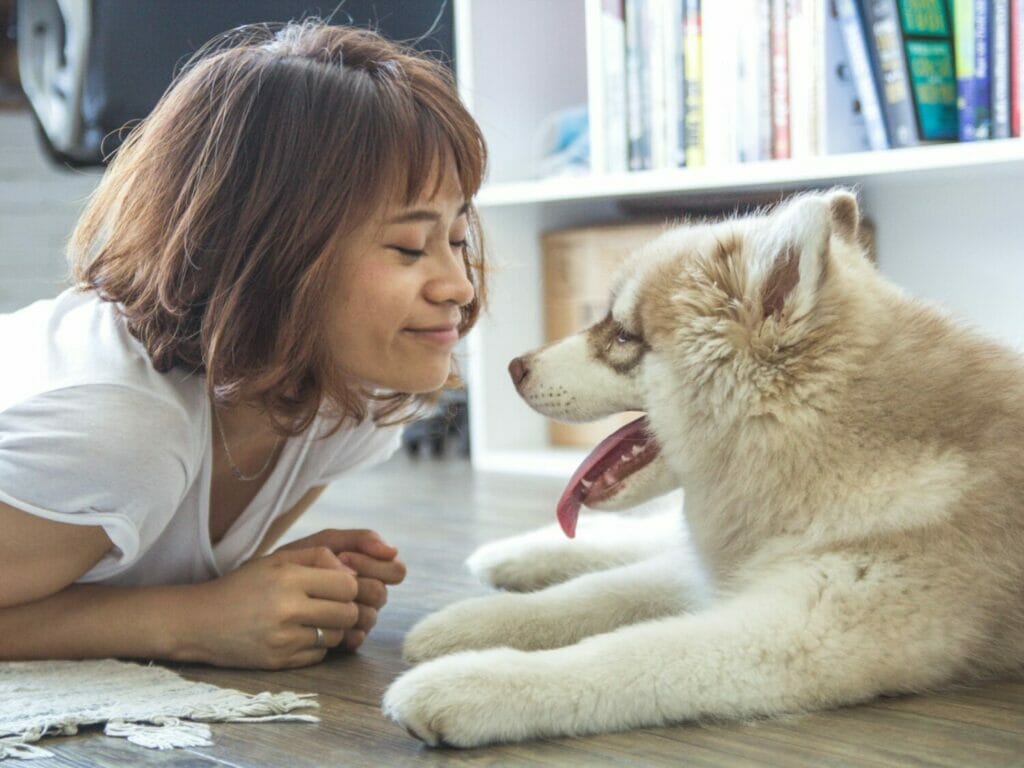 You have probably put serious consideration into your pets' habitats.
Whether you have a furry animal like a dog or cat or something scaly like a lizard or snake, you've likely researched their needs. No matter your furbaby of choice, you're likely making an effort to provide the best possible home for them.
However, you might not be aware of how clutter affects pets. It's important to make sure your home is a safe environment.
Here are 5 reasons why controlling clutter is critical to giving your pets the best home possible.
1. Give your pets room to play
When high levels of clutter are present, it can be tricky for your pets to navigate your space. They might not be able to run and move freely if there are many items on the floor. Many pets also experience anxiety, which can be exacerbated by cluttered surroundings.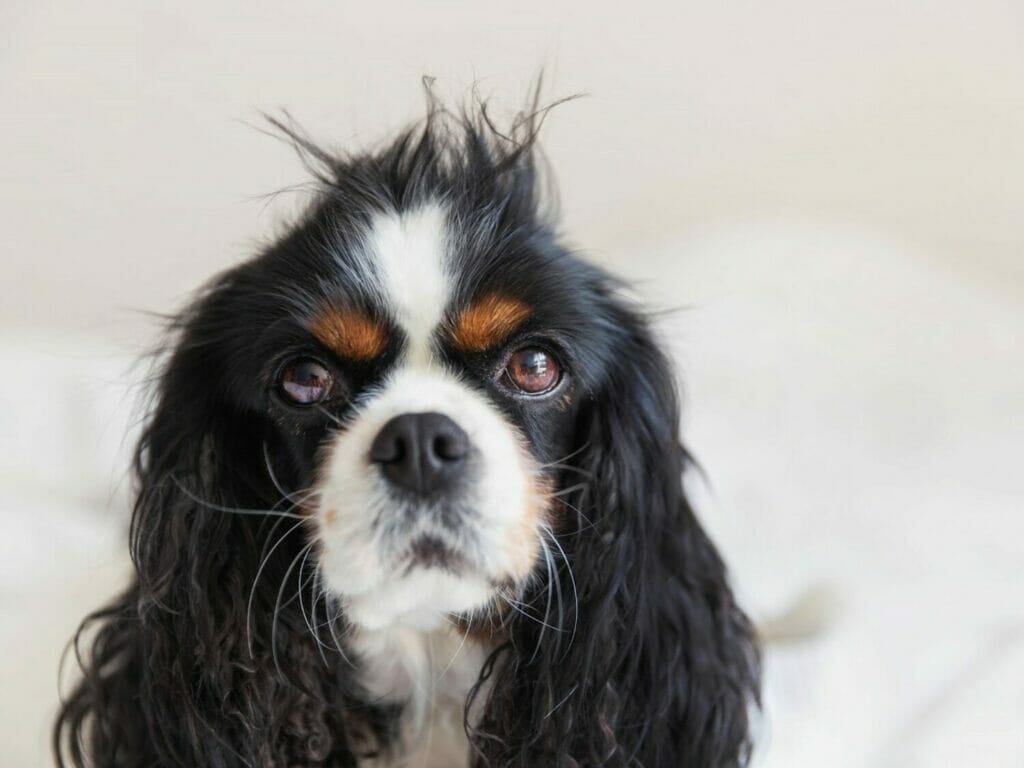 Even if pets are not injured or harmed by the clutter, they may still be limited in their ability to thrive. High levels of clutter may restrict their activity to the point where they're not getting the exercise they need to be as healthy and happy as possible.
2. Prevent injuries
When homes have excessive clutter, there is a higher risk of injury to your pets. They may:
Step on something sharp
Trip or fall when trying to navigate the space
Come into contact with sharp objects or corners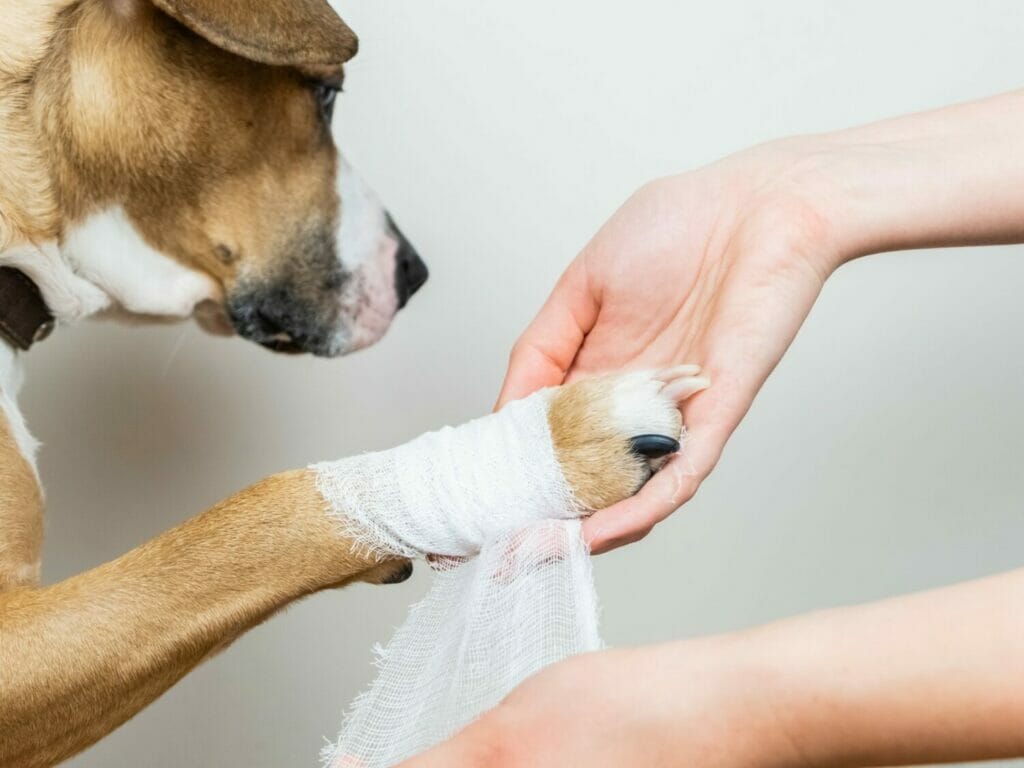 It's important to put all dangerous objects out of reach and have clear, navigable pathways for your pets' safety.
3. Keep pets secure
A clean space makes it easier to make sure your pets don't escape. It would be heartbreaking for a pet to get lost—or even to cause minutes or hours of worry if they go wandering before returning home.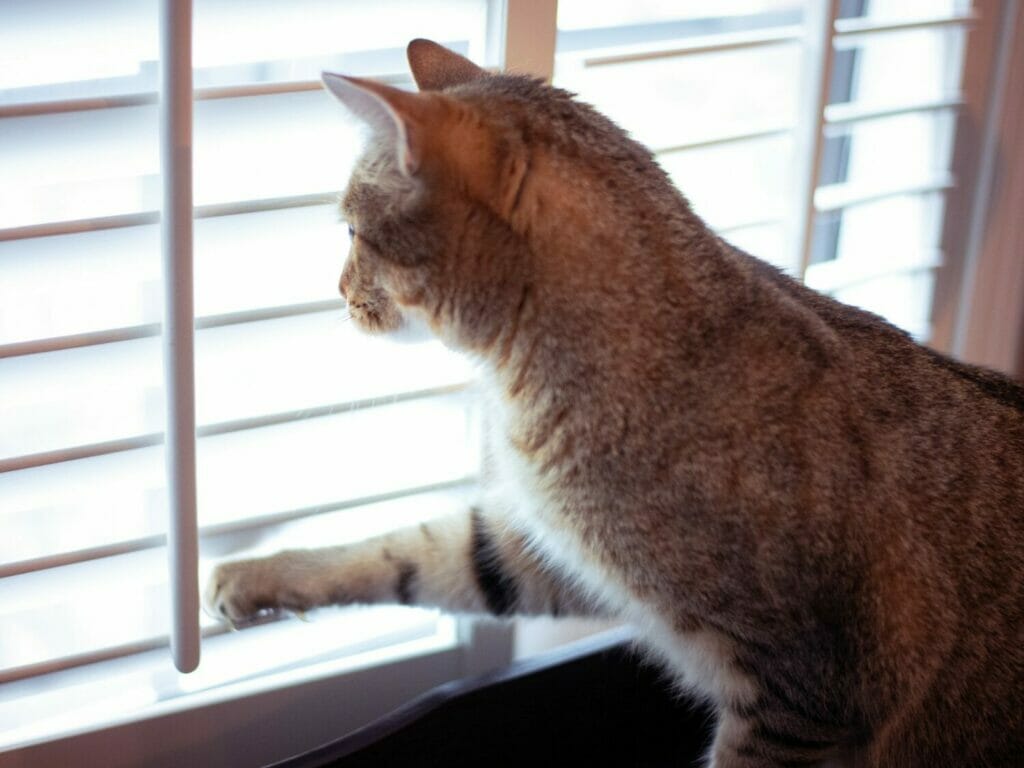 Doorways and windows should be secure so pets don't get out (unless it's into an enclosed space, like a fenced-in backyard).
Make sure you have a general idea of where your pets are and check on them often.
4. Keep pets safe from hazardous substances
Just like kids, animals can get into dangerous chemicals. Some items that aren't dangerous for humans can be harmful to other animals, like chocolate for dogs.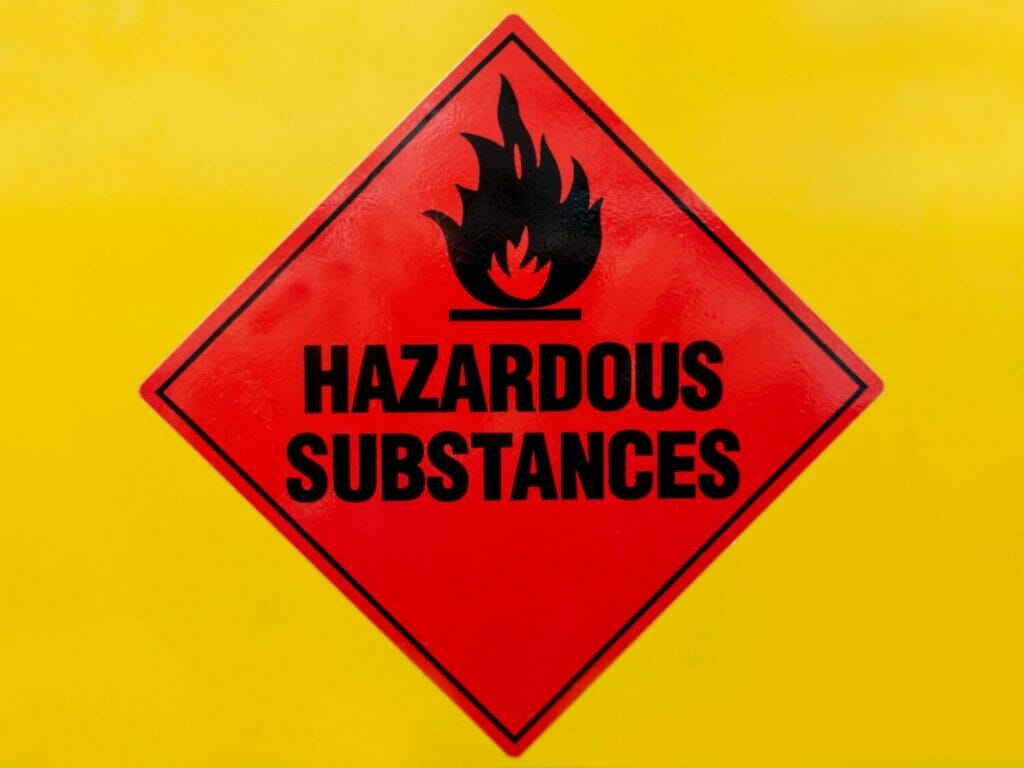 It's important to keep anything that can harm your pets out of reach or locked away.
Chemicals like antifreeze, pesticides, fertilizers, paints, and even dryer sheets can be hazardous. They may look like food to your pets and should be kept out of reach.
Medications should also be carefully stored away from your pets. If your home is cluttered it can be harder to notice these items are not safely tucked away.
Certain house plants can also be dangerous for pets. Some of the most common plants that should be kept out of reach of cats, dogs, and other animals include:
Aloe vera (may cause vomiting, diarrhea, and tremors when ingested)
Rose of Sharon hibiscus (may cause nausea, vomiting, and diarrhea)
Tulips & Daffodils (ingestion of the bulbs may cause oral irritation, stomach pain, nausea, vomiting, and potential liver damage)
Azaleas (may cause vomiting, diarrhea, and comas)
Poinsettias (may cause irritation in the mouth or stomach, leading to vomiting and diarrhea)
Pothos (may cause oral irritation, excessive drooling, vomiting, and difficulty breathing)
Certain foods that you enjoy may also be dangerous. Putting food away and cleaning up food waste will help your pets stay healthy. Make sure your dogs, cats, and other animals stay away from:
Avocados (only mildly toxic to dogs and cats, but can be severely toxic, even deadly, to birds, rabbits, horses, and ruminants such as cattle, goats, and sheep)
Grapes (may cause kidney failure in dogs, with early symptoms of vomiting and diarrhea; effects are less well known for cats but symptoms of vomiting and diarrhea are likely)
Onions & Garlic (may cause include early-onset vomiting and diarrhea, along with symptoms of anemia including breathlessness, lethargy, pale, yellow, or "muddy" colored gums, rapid breathing, and an elevated heart rate)
Salt (may cause vomiting, diarrhea, loss of appetite, lethargy, incoordination, excessive thirst, excessive urination, tremors, and seizures)
Yeast dough (may cause symptoms associated with bloat—enlarged abdomen due to the buildup of gas and dough, in addition to weakness, increased heart rate, and collapse)
5. Prevent illness and infection
Just like humans, not cleaning up properly can result in the growth of microorganisms that can cause illness and infection in pets.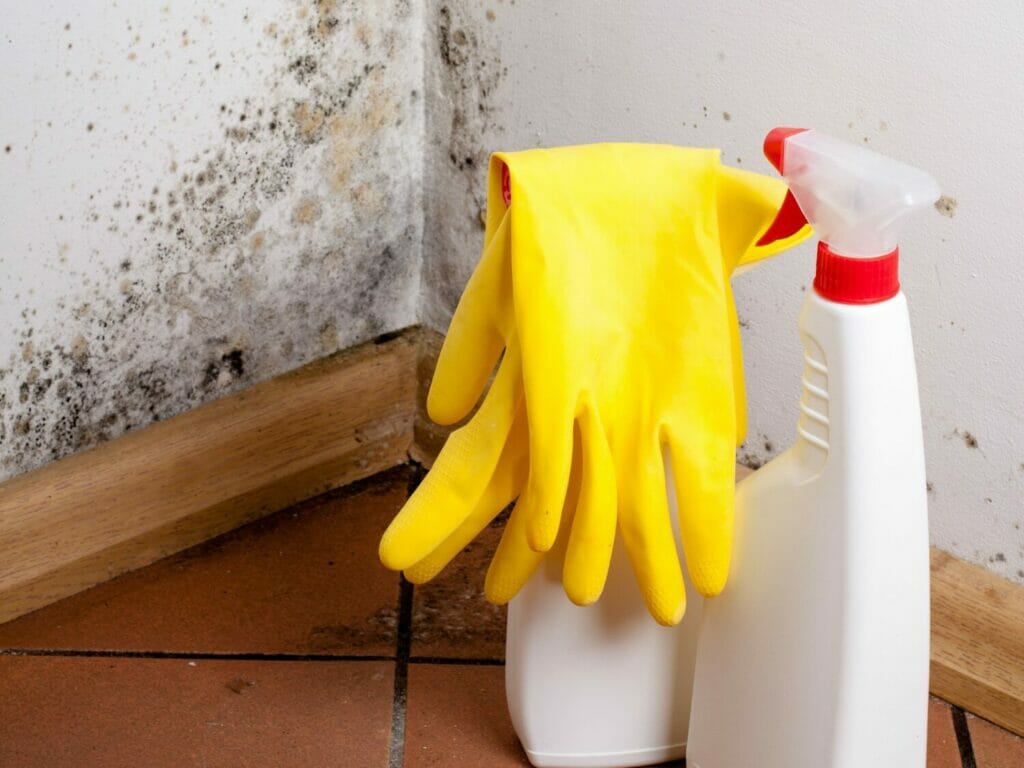 Mold and mildew growth can cause illness, as can eating food that has been left out for long periods of time. Regularly clean up pet waste and make sure their water is clean. Disinfect your animals' living spaces as needed.
Make sure that you wash your hands often, both to protect your animals and yourself.
Protecting Yourself
We love our pets, but they can also cause problems for us if they aren't properly housed and cared for.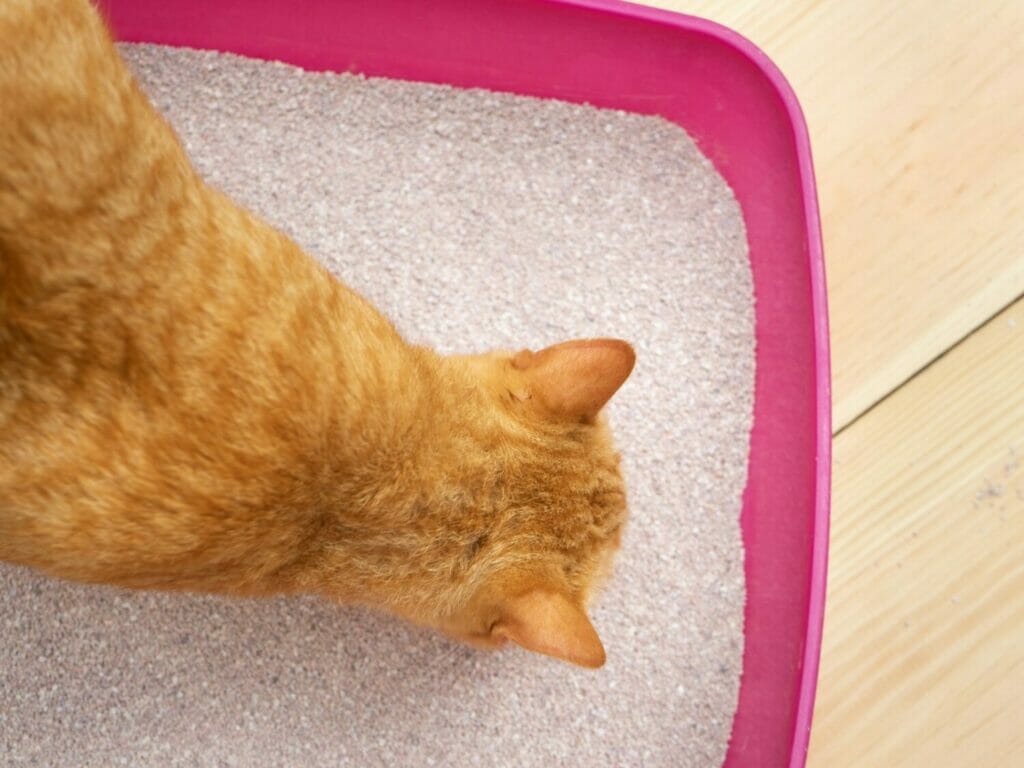 Make sure you clean up feces and change litter boxes or cage linings promptly. Vacuuming and cleaning up animal hair can help with allergies and odors.
All your pets should also have their needed vaccinations so they can remain protected from common diseases and issues that arise in their lives. If you're not sure if they're up-to-date, call your veterinarian to check their records and schedule their next booster.
It's also important to only have as many animals in your home as you can take care of. Pets are lovable and it can be difficult to say no to more when you are passionate about animals. However, be mindful of how much space you have, and know your city's rules on the number of animals you can legally have in your space.
Don't bring more animals into your home than you can clean up after or feed. Giving the pets you already have the best quality of life is better than having more pets than you can take care of and risking everyone's health.
Need Help? We've Got Your Back.

If you're struggling to get your clutter levels under control or need help cleaning up a big mess, Bio-One is here for you. We'll help you get your home in good condition for you and your pets. To learn more, give us a call anytime at 303-625-6543 or fill out a service request on our website.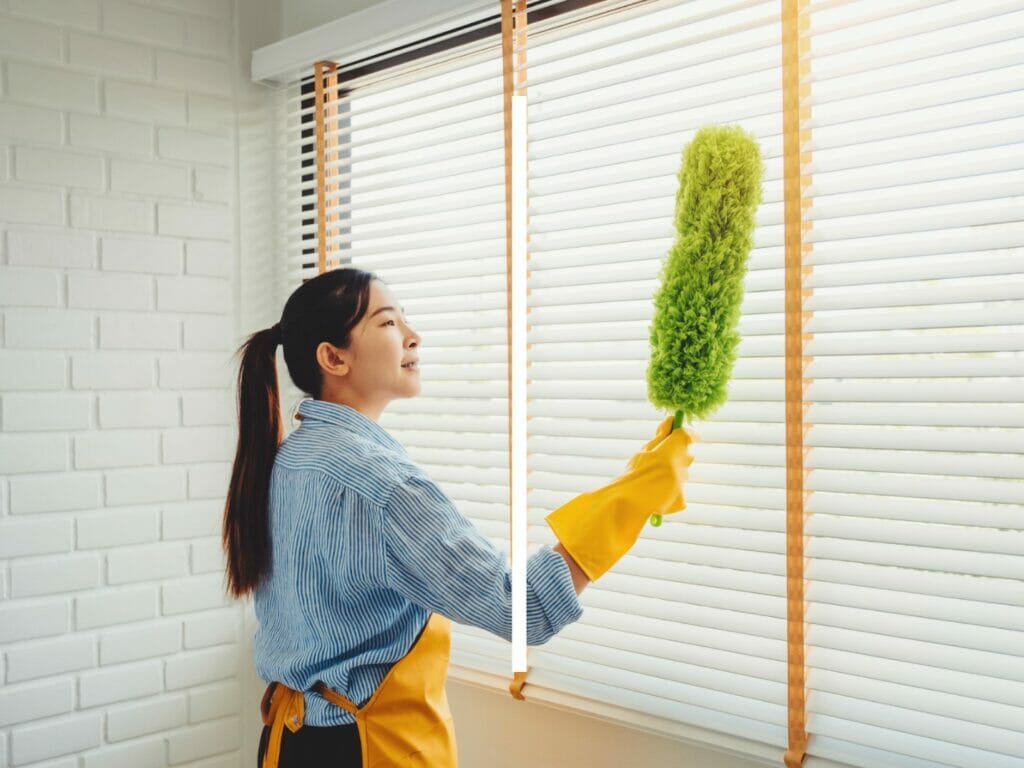 Whether or not you've actually done it, spring cleaning is backed up by centuries of tradition. Many cultures bring a spring cleaning period into their yearly rhythms. For all cultures, the kickoff for spring cleaning is marked by longer days and more sun.
As sunlight hours increase, our bodies produce less melatonin, helping us feel more awake after months of cozy winter slowness. We also have more daylight to accomplish tasks we've been putting off.
Even if spring cleaning isn't part of your personal yearly traditions, you can start now.
With so many blogs, books, and shows promoting organization, resources with ideas are everywhere. Keep reading to learn about our favorite spring cleaning strategies.
Basic First Steps
Figure out what needs the most help
The most important step is knowing where to start. Take a walk around your house and decide what needs attention first.
If you're a list-maker, you can write down your plan of attack. (Or you can just follow the messy vibes.) Knowing your focus makes it easier to jump in and get the work done.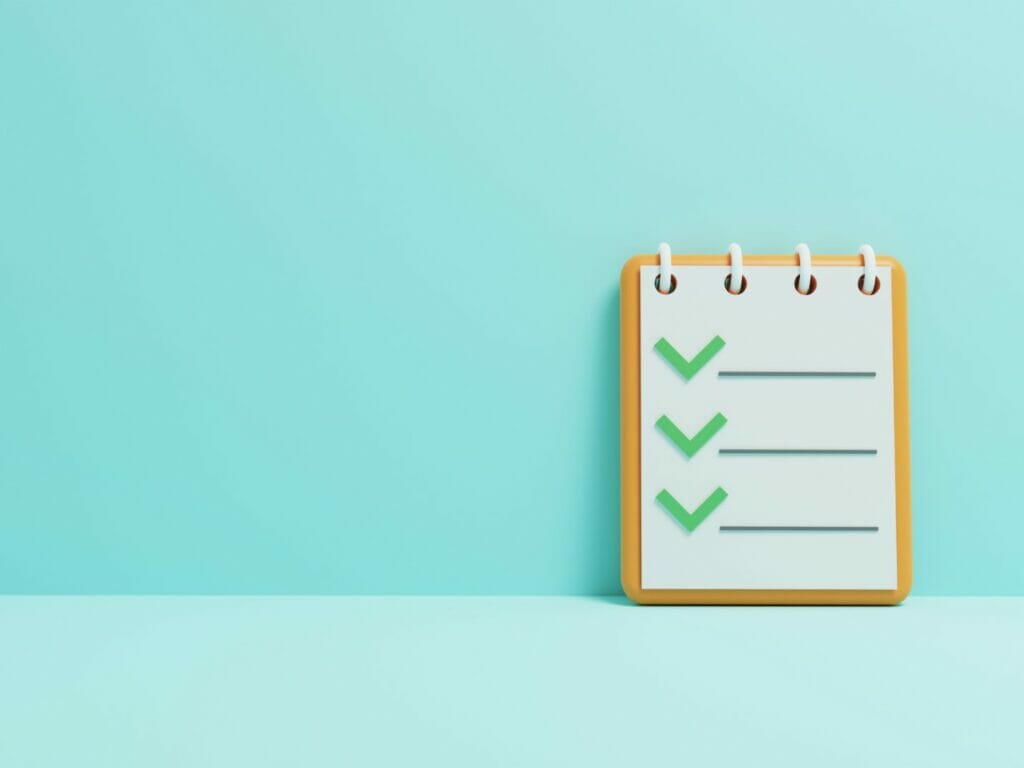 You can also make a list of which days you want to accomplish certain tasks. Choosing just one room, drawer, or cupboard that you want to clean each day can make the entire process less overwhelming. The important thing is that you are moving forward!
Gather needed supplies
It's hard to clean when you don't have what you need.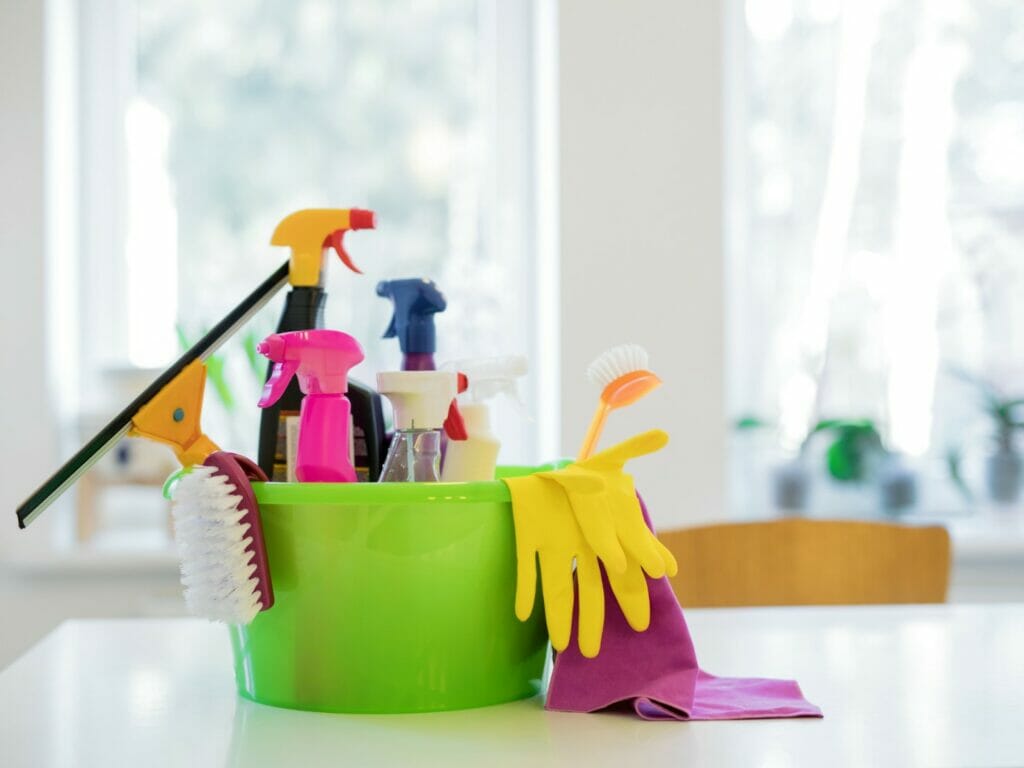 Make sure any cleaning tools or chemicals you need are in an easy-to-find place. It can be helpful to have a caddy or bucket that you can bring from room to room.
Make sure you have what you need, but don't go overboard. It's easy to turn a need for supplies into a shopping trip or a reason to procrastinate.
Don't fall into that trap!
If you don't have what you need to deep clean today, you don't have to wait to get started. You can still put items away or, better yet, find items to get rid of.
Set a timer
Most of us don't have the time or the desire to go on a cleaning rampage. We have limited time and many responsibilities. (But if you're a person who works well by focusing and cleaning all day, more power to you!)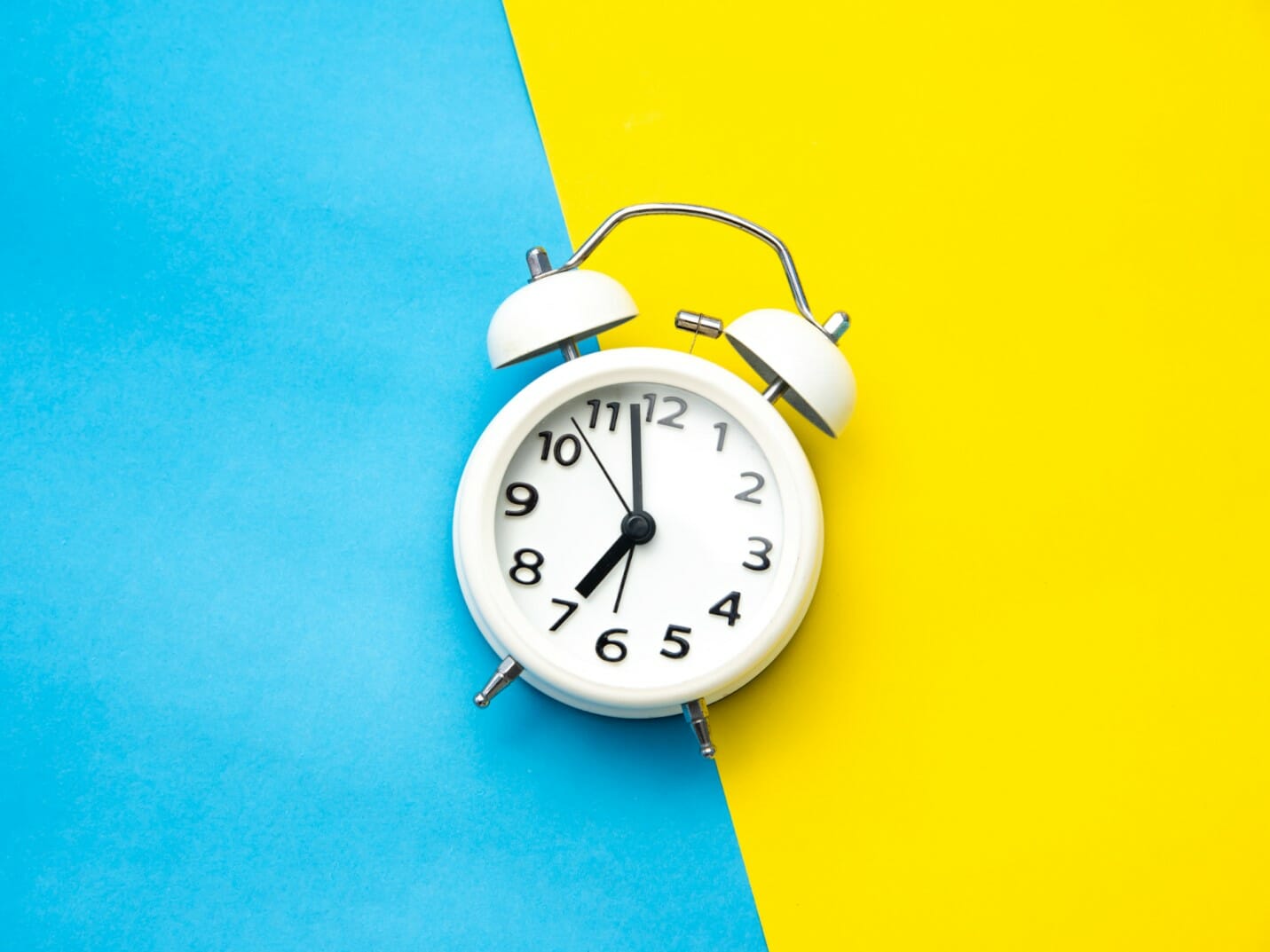 For the rest of us, setting a timer can be an effective way to get your spring cleaning done, a little bit at a time. Choose an area to clean and a set amount of time (we suggest starting with just 15-20 minutes). Get your timer going and then work hard until it goes off.
Go back to the same area each day with your same timer strategy until it's clean. Only then is it time to move on to the next part of your home.
Bit by bit, the mess will disappear.
Reward yourself
Having a clean home is its own reward, but building some kind of treat into the process always helps. Here are some ways to treat yourself: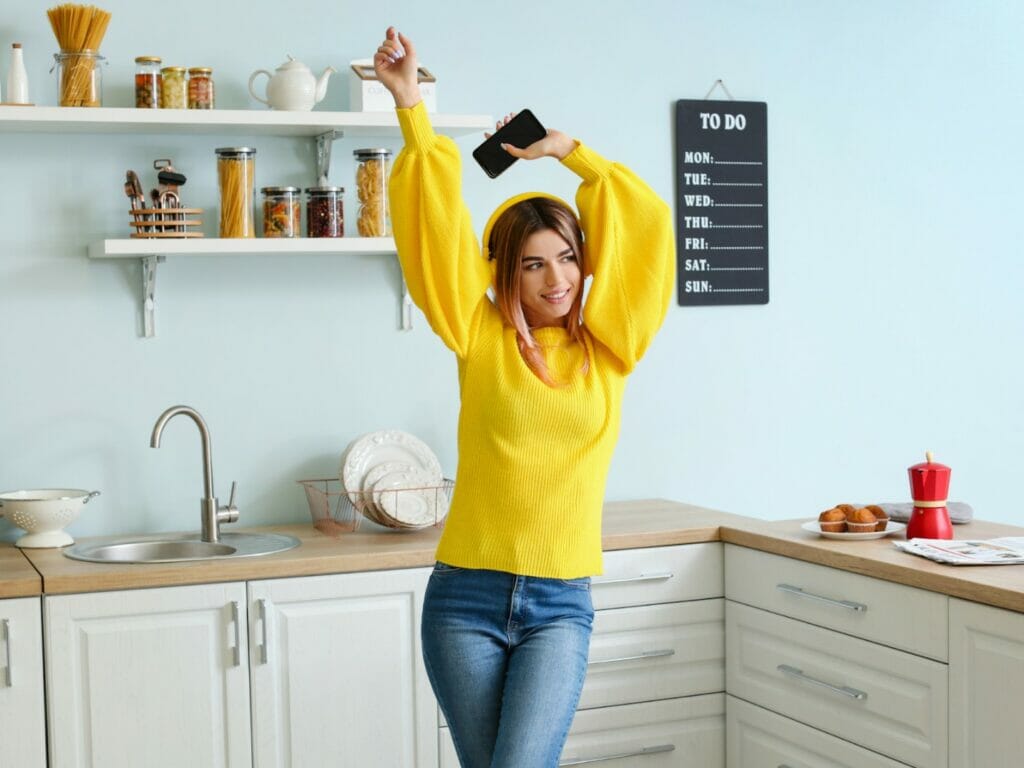 Make the actual cleaning process more enjoyable by creating a cleaning playlist or listening to an audiobook.
Enjoy a favorite activity once you've done your cleaning for the day—watching a show, going for a walk, playing a game, or going out to eat with a friend are all great motivators.
Keep a favorite treat on hand. Once you've finished your cleaning, you get that piece of chocolate (or cup of coffee, or cookie, or large soda—whatever motivates you!).
Just be cautious about buying yourself something as a cleaning reward.
Often, having too much stuff is the reason our homes get out of hand in the first place. Try to find some other way to pat yourself on the back.
Take It Up a Notch
Scientific research shows that making our dreaded tasks into games can help us be more productive and motivated. There are many apps available that reward users for their accomplishments by letting them progress in a game or giving them a virtual gold star.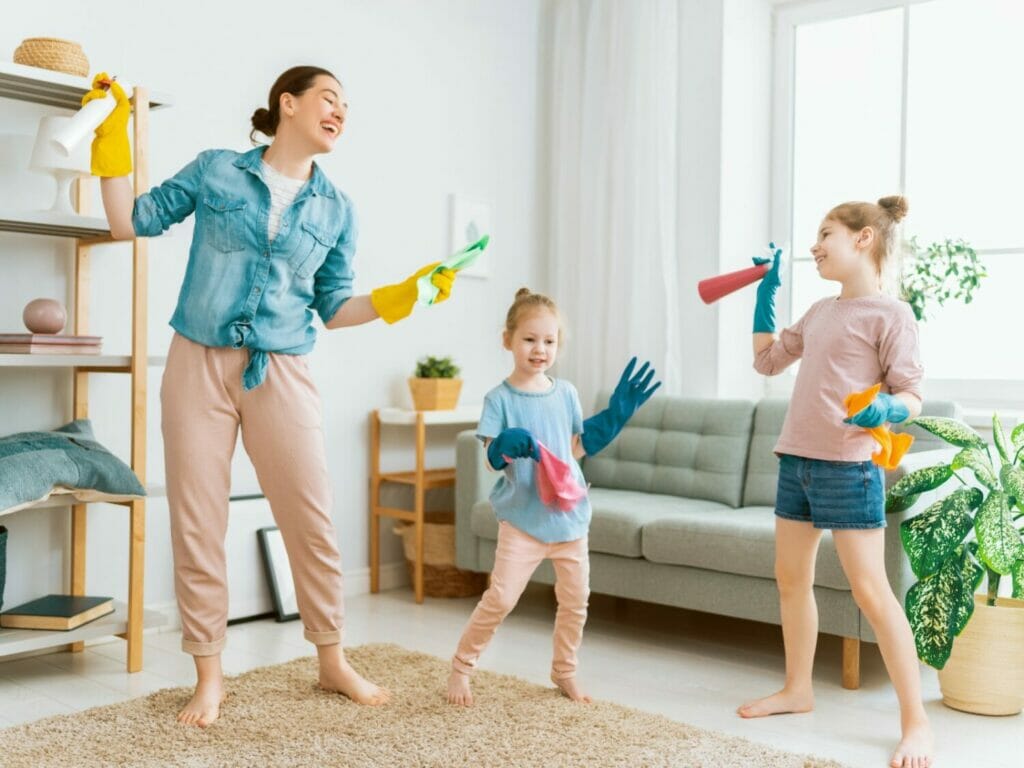 You don't need an app to gamify your spring cleaning, however. There are dozens of analog ways to make cleaning into a fun challenge. Here are a few of our favorites.
Create Your Own Cleaning Playoffs
Brackets are everywhere in the spring, and you can use them to motivate yourself even after the March Madness finals. Download a bracket and fill it out. There are a number of ways you could apply this to spring cleaning:
Find 16 (or 8) spaces in your home. Time yourself to see which ones you can clean the fastest. Whichever space winds up winning earns a little reward, like a new candle or picture frame.
If you live with someone (or multiple someones—this is a great challenge to do with kids), divvy up the spaces that need to be cleaned. Whoever completes their tasks first or fastest wins.
The ultimate challenge winner gets to decide where everyone goes out for dinner or a treat.
The 4-Box Technique
Sometimes, we have so much stuff it's hard to know where to put it or keep our spaces clean. With the 4-Box Technique, you'll take four boxes into a room and label them:
Keep
Donate
Store
Trash
Go through the space and categorize all the items that don't belong in that space (the ones that do belong can be put away immediately).
The trick here is to make sure you deal with your four boxes right away. Don't let boxes pile up in your home.
Put the stuff you're keeping in the right place:
Donations in your car
Things you're storing in the garage or attic
The trash in the trash
The 21-Item Toss
For days when you're overwhelmed or short on time, the 21-Item Toss is the perfect way to get a little bit of decluttering done in as little as 5 minutes.
Grab a garbage bag—or one of the plastic grocery bags so many of us stow under the sink. Walk through your home and find 21 things to throw away. You can gamify it by timing yourself.
Don't think too hard—if you don't use it or need it, out it goes!
Need more help?
If you feel like you can't deal with your home situation on your own, Bio-One has your back. Our discreet team of compassionate, expert cleaners can help you with your home situation—no mess is too big.
Call us today for a consultation.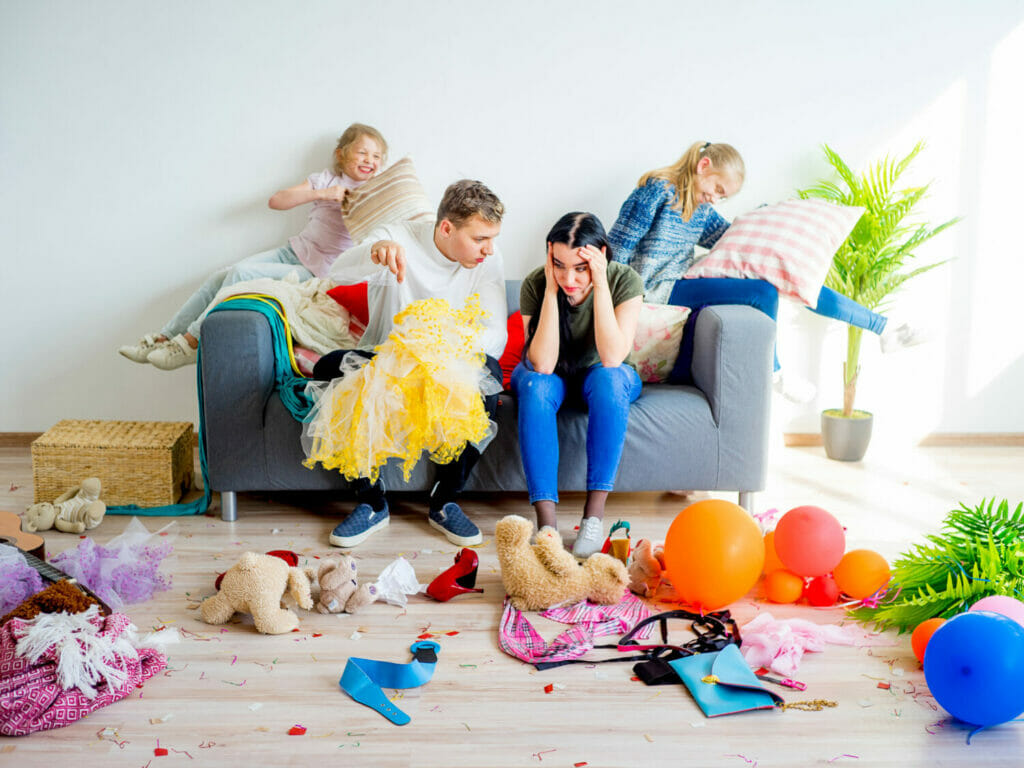 Clutter has a habit of creeping into all available spaces, especially in households with children. Clothes, toys, and food messes can pile up quickly, no matter how old your kids are. And you have your own belongings to worry about too!
Thankfully, you're not alone in the fight to stay organized. Even the most savvy housekeeping masters (looking at you, Marie Kondo) admit to struggling with messiness once they have kids.
Everyone deals with messes and clutter at some point in life. These are normal parts of being human. From time to time, however, it's a good idea to get the lack of organization under control.
A tidier space is easier to keep clean, and it helps with mental health and productivity (among many other benefits we won't get into here).
So if you have been feeling overwhelmed with the state of your home lately, we can help! Read on for 5 tips for cleaning and organizing with kids.
1. Be the Change You Want to See
Whether we like it or not, kids—no matter their age!—are always watching. Monkey see, monkey do, as the old saying goes.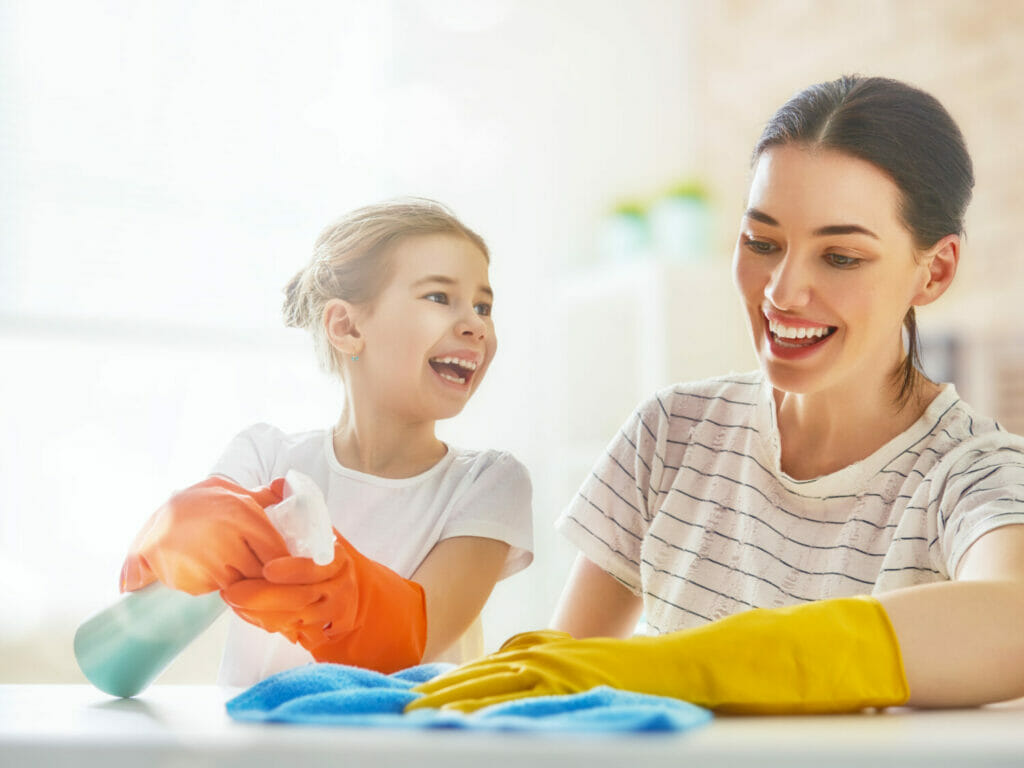 When it comes to clearing clutter, remember that change starts with you. The good news is that being an example of cleanliness does not need to be overwhelming.
Start small by considering only what you own and the spaces you mostly use yourself (yes, we know kids get into just about everything).
Take a look at your bedroom, for example.
Is the bed made?
Are your own clothes, shoes, and accessories put away?
Is the dirty laundry in a hamper?
Is anything obstructing the floor, surfaces, or seating areas?
If the bedroom looks tidy already, look around the other spaces in the house. What items of yours seem to be out of place? Do any surfaces you have used still need to be cleaned?
Now pick one item or area you want to prioritize. Start making a daily habit of putting the item away or cleaning up the space you've chosen. Once you feel you've mastered the habit, move on to another task.
When you feel more in control of your own mess, chances are you'll start to feel more capable of helping your kids tackle theirs—even if it's just one step at a time!
2. Make a To-Do List Together
Checking boxes is incredibly satisfying for most kids and teens alike. If yours are old enough to participate in brainstorming, sit down together to write a list of daily and weekly chores. Then decorate!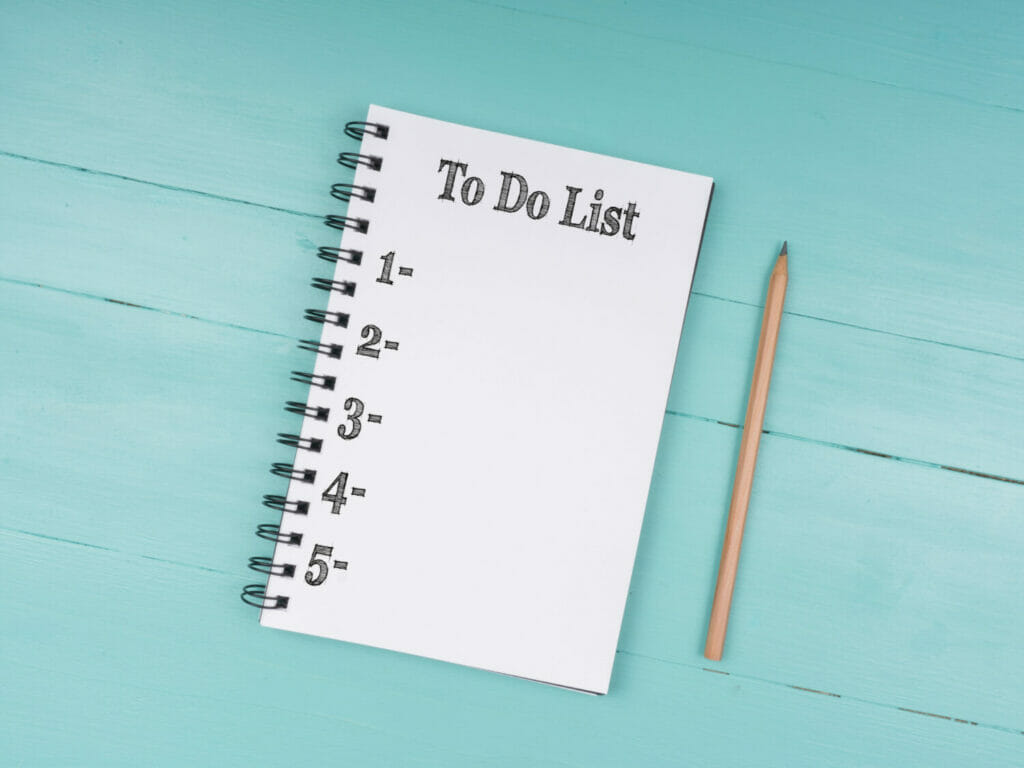 Stickers, crayons, sparkly glue, and lots of other craft supplies can turn a boring list into an exciting one. Keep the finished list where everyone can see it every day. Fridges are a great option.
Think of ways to celebrate together once all the spaces in the job chart have been filled, or when some other related goal has been met. Encourage your kids to contribute ideas for goals and rewards.
Here are some ideas of our own to get you started:
Bonus screen time
Go out for a special dessert
Camp out in the backyard (or living room)
Pick out a treat or drink at the gas station
Make (or buy) a piñata
Score an extra 30 minutes before curfew
Earn extra gas money for chores done properly
Simple and inexpensive rewards can help keep everyone from younger children to teens excited about reaching their housekeeping goals without putting more stress on you as the parent.
3. Turn Cleanup into a Game
Help your kids (and yourself) get through the drudgery of decluttering by turning it into a game. Teach them that every item has a "home" and show each child where it belongs. Everyone knows the cleanup song: 🎶 "Clean up. Clean up. Sing along as you pick up…" 🎶Then make organizing fun!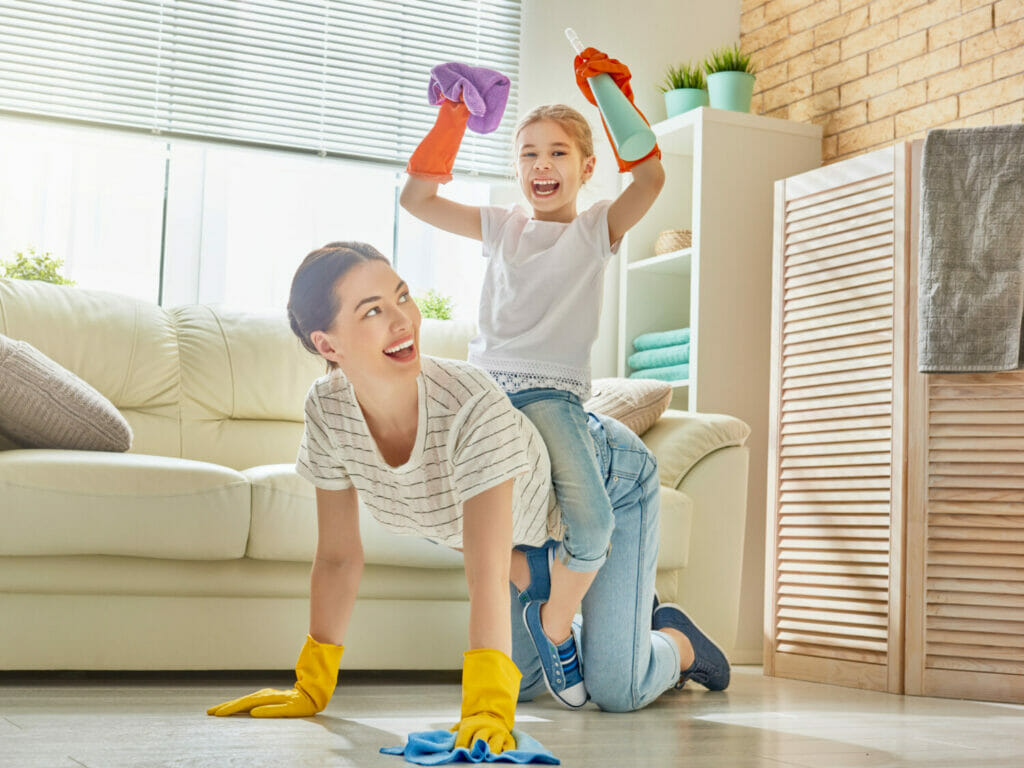 Here are some ideas to help gamify cleaning and organizing:
Races or timed challenges
Play-acting
Scavenger hunts
Some kids love a healthy dose of competition. Races and timed challenges can help the cleaning get done quicker, get everyone's blood moving, and bring out some good laughs!
For younger children, playing pretend may help decluttering and cleaning seem like less of a chore and more of an adventure. Think about your child's favorite characters and how you can integrate them into a simple cleaning routine.
Scavenger hunts can be especially fun for clearing clutter. Find items you can hide throughout the house and have the kids look for them as they clean. This can be a particularly good option for older children and teens as it keeps the cleanup task engaging.
The difficulty level can be adjusted depending on age, of course. Consider offering some kind of reward or celebration at the end as an added incentive!
4. Appreciate Your Child's Best Efforts
Reality hurts the most when it fails to meet our expectations. So, to avoid unnecessary pain, manage your expectations of your kids and their cleaning abilities!
Prioritize progress over perfection. Appreciate the value of a task getting done at all, even if it seems small.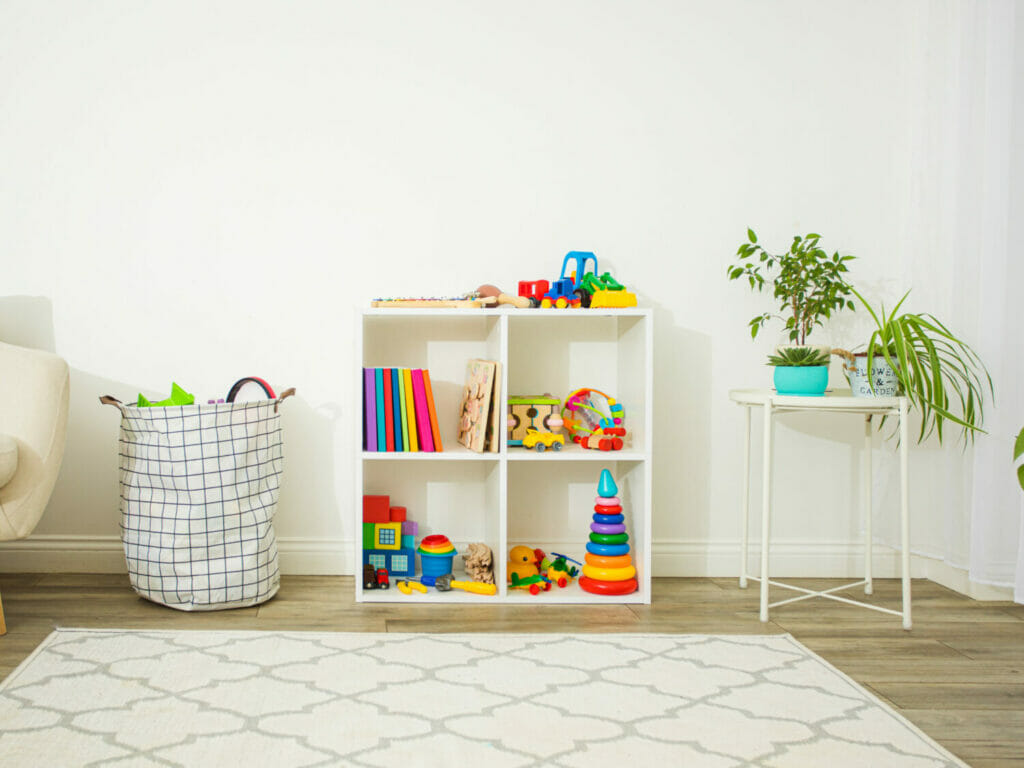 On occasion, kids may break something or use a tool improperly while cleaning. Try to foresee hazards and keep a close watch as your kids help around the house.
Educate your child on how to perform a task or care for an item correctly. If needed, block off access to dangerous cleaning tools your child may try to access when you are not with them.
5. Practice Asking for Help
Caring for kids requires wearing many hats and tackling lots of daily tasks—whether you're home with them full-time or juggling at-home and work responsibilities. When cleaning feels far too overwhelming, you should ask for help.
Many adults struggle with asking for help, particularly parents. Do your best to put aside feelings of guilt or the fear of inconveniencing someone. Your health comes first! And when you feel better, the rest of your family benefits too.
Consider these resources for extra help: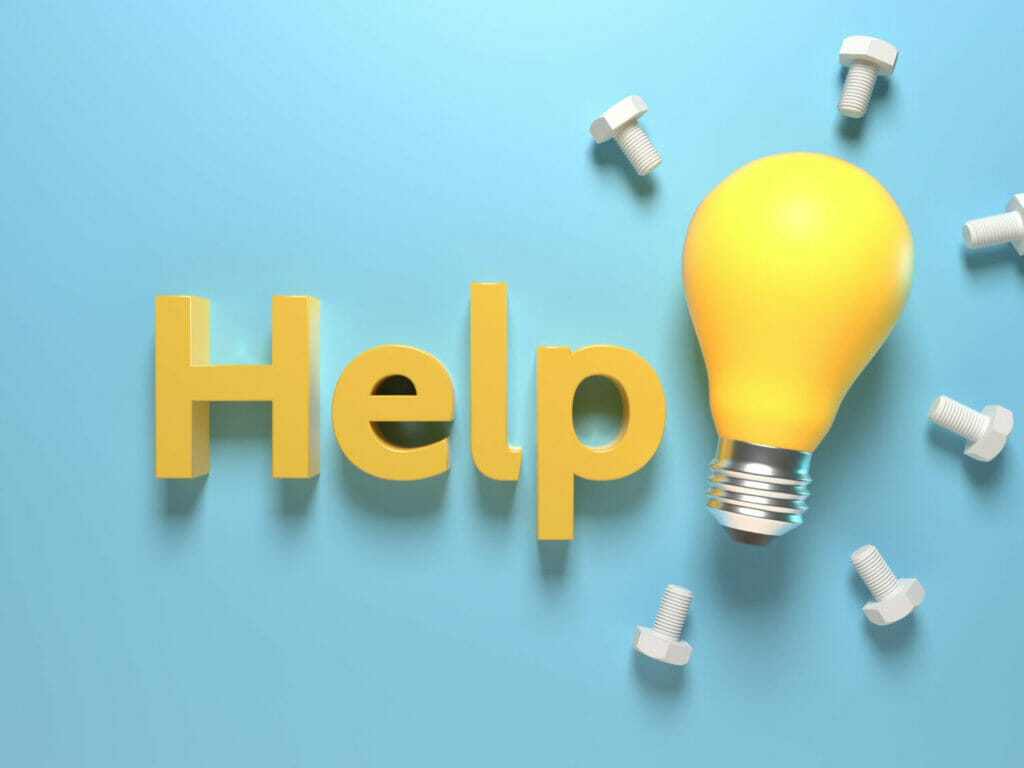 Screen time (it's ok in moderation!)
Friends & family
Hire a babysitter
Hire a housekeeper or a maid (if financially possible)
Hire a professional organizer
Meet with a mental health professional
Whether you pay someone or get help for free, finding people to support you goes a long way.
Need More Support? Bio-One Can Help
Sometimes decluttering and cleaning require help from professionals. At Bio-One, we're a close-knit crew devoted to cleaning up what others won't or can't.
We are fully trained, licensed, and insured to take care of any mess you can think of. From animal hoarding to active crime scenes, we've sanitized, removed, and disposed of it all. In our 20+ years of experience, we've definitely had our work cut out for us.
Our mission is simple: help first, business second. Call us at 303-625-6543 anytime, day or night. We'll answer!
If you prefer written communication, you can fill out a service request on our website.
We look forward to meeting you!
Clutter is an everyday occurrence and there comes a point when we all need to clean up our messes. Leave things long enough, and we all start to fall into one of the 5 levels of hoarding.
But what are the 5 levels of hoarding?
What moves a messy room from Level 2 to Level 3?
Understanding the hoarding level of your space can help you prioritize which messes are one-person tasks and which may need some help from a back-up team.
Let's walk through each level of the Institute for Challenging Disorganization's Clutter-Hoarding Scale to better understand just how normal hoarding is.
Level 1: Safe Clutter
There's no doubt that many of us would like our homes to look as pristine as a real estate listing ad. But life's hectic! With busy work and family schedules, numerous responsibilities and obligations, and competing priorities it's easy to put off a small mess for later. However those moments of procrastination stack up to put our home at a Level 1.
Signs of this level of hoarding include clutter and messes that do not threaten your safety:
Dishes from dinner waiting to be washed
Piles of shoes by the door
Stakes of unopened mail and bills waiting to be paid on the counter
Your kid's clothes and toys all over the floor

Ok, that last one MIGHT be dangerous if you're barefoot.
None of these messes block exits in your home, and they do not cause an immediate bad odor. If we're honest, we can admit that all of us—at one point or another—have had our home come in on this level of the hoarding scale.
Leaving your house in this state does not necessarily affect your health.
However, it may exacerbate avoidance habits that lead to snacking and more procrastination—which might lead to more clutter, shifting you up the scale.
Level 2: Blocked Exits and Declining Hygiene
This is another common level of hoarding. Most of us frequently bounce between Level 1's clutter and Level 2's disarray.
At this level, things literally begin to stack up:
An exit in your home may be blocked.
There may be electrical or plumbing issues.
Dishes and other messes are probably starting to smell.
At Level 2, the clutter can begin to impact a variety of areas of our lives. Some studies claim intense clutter increases our stress, makes allergies worse, and overall causes us to feel less satisfied with life.
These negative impacts are sometimes the trigger that leads to the situation getting worse.
Level 3: Degradation and Pests
Level 3 is where things begin to get concerning.
At this point, the mess itself may seem too daunting to tackle, and the increase in clutter results in a decline of cleanliness. There may be piles of objects obstructing multiple exits—or even a whole room used for storage instead of living.
It's at this stage that pest infestations may become an issue. With the clutter, there are lots of places for unwelcome pests to hide and find food, and infestations of ants, lice, and cockroaches may warrant an exterminator. However, all that clutter makes it difficult for the exterminator to do a good job. Unfortunately, failing to clean up the source may set the stage for another infestation within a few weeks.
Another area of concern may be repairs needed around the home. Work may need to be done, but technicians or repair personnel may not be able to physically get to whatever needs to be fixed. This means small problems may become large ones as minor repairs are left to turn into bigger problems.
This state of things deeply impacts your ability to socialize. Messy and infested living spaces make it difficult to relax with your partner or family. Friends may prefer to outright avoid hangouts at your home. Your loved ones may be concerned about your living situation at this point.
The longer your home sits at Level 3, the higher the chance that leftover messes become long-term damage.
Level 4: Waste and Structural Damage
Hygiene and safety take a backseat in a house at Level 4. Long-term spills and messes create bad smells, and much of the house cannot be adequately used for each room's purpose.
Those whose homes fit this category face daily irritation and inconvenience, all of it eventually leading to high repair bills, tripping hazards, and health hazards.
You may not think tripping hazards are a big deal, but falling over them certainly can be. Depending on how high the stacks are, they could even fall on you and do some damage that way.
There have been well documented cases where people have become trapped in their own home due to tripping hazards. Don't let that be you!
Health hazards stack up in level 4 almost as quick as the clutter does. Issues like water damage that can no longer be reached lead to structural decay. Larger pests like bats or rodents may make their nests in the attic or basement and contribute to higher possibilities of disease.
A person or family living in this state may find it difficult to be comfortable doing anything.
Tackling the job to get the home back to a healthy and safe state may seem impossible on their own.
Level 5: The Disconnect
This is often what people think of when discussing hoarding behaviors. The situation may be the result of a psychological hoarding disorder or difficulty due to disability. It may have been compounded by depression or generational trauma or habits. The contributing factors are nuanced, varied, and often highly personal.
But whatever the reason, a Level 5 household is in need of serious, professional help.
Those in a Level 5 house live in outright unsafe conditions. On the daily they are coming in contact with:
Zero ventilation
Mold and mildew
Pet waste
Infestations
Rot and decay
Not only is it difficult to socialize with others in your home, you may find it difficult to even leave because of the sheer volume of things in the home and the blocked entryways.
Many who are at this stage find themselves disconnected from reality in a number of ways:
Denying there's a problem
Not seeing their family
Perhaps even dealing with utility services that have literally been disconnected
At this stage, the structural damage to the home is often irreparable and fire hazards begin to enter the picture.
Houses at level 5 are prone to fires because of the flammable piles of clutter. If a flame were to spark anywhere, it could easily catch something and spread from there.
Not only that, but it's very difficult for firefighters to enter. If a fire were to start there'd be little to no way of stopping it. With so many flammable objects and no way to enter the home, all it can do is burn.
Hoarding is Normal—and Anyone Can Clean Up
So how did your home do? Do you have an idea of where your home fits on the hoarding scale? The vast majority of us are on there somewhere, and the good news is that no matter the level your home scores, there is always help available.
After walking through all 5 levels of hoarding, it's clear we all struggle with cleaning up the house sometimes. There's nothing wrong with a messy house. It's a part of normal, everyday life.
However, your health and safety are important, particularly when things advance to those higher levels. When facing a daunting clean-up, here's quick tip for each level of hoarding:
Level 1: Pick one chore and set a timer for 20 minutes. Setting a lofty goal like "I will clean the whole house" will often stop you from succeeding. Keep it small and manageable.
Level 2: Organize an afternoon with family members and friends. It might seem silly to invite people over for a cleanup day, but more hands can get more done in less time for bigger wins. It also gives you an excuse for after-party pizza (though be sure to clean that up too!)
Level 3: Get a professional organizer to help. It's natural to struggle to let things go. A helpful professional can help you go through the clutter to throw things away and give you a system to follow after they're gone. If an infestation has taken place, an organizer may not be willing to help. At that point, a hoarding consultant will need to be brought in.
Level 4: Hire a hoarding consultant. At this point, it's difficult to determine what is a mess and what needs repairs. A professional can identify easy spots you can tackle and harder tasks that need a team.
Level 5: Hire an experienced team to help. The household has nearly lost all function and may pose a risk to those who don't know what to look for to ensure their safety. You need professional assistance to clear out and clean up.
Your home falls into one of these levels—just like everyone else's! The next step is determining what you need to get back to a manageable Level 1.
Our team at Bio-One understands messy homes, and we're here to offer discreet, compassionate help when you or a loved one is trying to dig out from a higher level mess. We offer affordable, professional services that include cleanup, disinfection, and decontamination.
Every job has a unique remediation plan tailored to the specific needs and goals of the client. Rest assured, wherever you may fall on the levels of hoarding, we have the experience and equipment necessary to help you.
Consult with our team today to discuss your situation and determine how much time you can save with professional help.
Denver, CO August 19, 2022 – Inc. revealed that Bio-One is No. 4,365 on its annual Inc. 5000
list, the most prestigious ranking of the fastest-growing private companies in America. The list
represents a one-of-a-kind look at the most successful companies within the economy's most
dynamic segment—its independent businesses. Facebook, Chobani, Under Armour, Microsoft,
Patagonia, and many other well-known names gained their first national exposure as honorees
on the Inc. 5000.

Sandi Ellis, President of Bio-One, had this to say about the achievement: "We are honored to be
recognized and this is only possible because of our amazing Bio-One owners across the United
States. Every Bio-One owner works hard in their community, and we thank them for their time,
dedication, and sacrifices."

The companies on the 2022 Inc. 5000 have not only been successful, but have also
demonstrated resilience amid supply chain woes, labor shortages, and the ongoing impact of
Covid-19. Among the top 500, the average median three-year revenue growth rate soared to
2,144 percent. Together, those companies added more than 68,394 jobs over the past three
years.

Complete results of the Inc. 5000, including company profiles and an interactive database that
can be sorted by industry, region, and other criteria, can be found at www.inc.com/inc5000. The
top 500 companies are featured in the September issue of Inc. magazine, which will be
available on August 23.

"The accomplishment of building one of the fastest-growing companies in the U.S., in light of
recent economic roadblocks, cannot be overstated," said Scott Omelianuk, editor-in-chief of Inc.
"Inc. is thrilled to honor the companies that have established themselves through innovation,
hard work, and rising to the challenges of today."

Ellis said, "While the ranking is a wonderful reflection of the company's growth in the past 12
years, I am also excited for the future of Bio-One. We're investing in new technology, improving
our digital strategies, and are in the middle of launching a new brand. It's an exciting time to be
part of Bio-One!"

Bio-One Inc. is the first crime and trauma scene cleaning franchise with over 125 locations.
Each location is owned and operated locally by caring members of their respective
communities. In an effort to boost business growth and impact more areas, Bio-One was
acquired by Five Star Franchising last year. Bio-One has been ranked in Entrepreneur
magazine's 43rd Annual Franchise 500 for 2022, and in 2021 placed number one in
Entrepreneur's Best of the Best for Crime Scene Cleaning and Trauma Scene Cleaning.


CONTACT:

Sandi Ellis
(303) 625-6543
Sandi.Ellis@BioOneInc.com

More about Inc. and the Inc. 5000

Methodology
Companies on the 2022 Inc. 5000 are ranked according to percentage revenue growth from
2018 to 2021. To qualify, companies must have been founded and generating revenue by
March 31, 2018. They must be U.S.-based, privately held, for-profit, and independent—not
subsidiaries or divisions of other companies—as of December 31, 2021. (Since then, some on
the list may have gone public or been acquired.) The minimum revenue required for 2018 is
$100,000; the minimum for 2021 is $2 million. As always, Inc. reserves the right to decline
applicants for subjective reasons. Growth rates used to determine company rankings were
calculated to four decimal places. The top 500 companies on the Inc. 5000 are featured in Inc.
magazine's September issue. The entire Inc. 5000 can be found at http://www.inc.com/inc5000.

About Inc.
The world's most trusted business-media brand, Inc. offers entrepreneurs the knowledge, tools,
connections, and community to build great companies. Its award-winning multiplatform content
reaches more than 50 million people each month across a variety of channels including
websites, newsletters, social media, podcasts, and print. Its prestigious Inc. 5000 list, produced
every year since 1982, analyzes company data to recognize the fastest-growing privately held
businesses in the United States. The global recognition that comes with inclusion in the 5000
gives the founders of the best businesses an opportunity to engage with an exclusive
community of their peers, and the credibility that helps them drive sales and recruit talent. The
associated Inc. 5000 Conference & Gala is part of a highly acclaimed portfolio of bespoke
events produced by Inc. For more information, visit www.inc.com.

For more information on the Inc. 5000 Conference & Gala, visit http://conference.inc.com/.
Denver, CO – Bio-One Inc. ranked #381 in Entrepreneur magazine's 43rd annual Franchise 500®. This is the sixth year in a row that Bio-One has been included in the ranking.
A total of 1,177 companies met the requirements, and each franchise was given a cumulative score based on an analysis of more than 150 data points. The 500 franchises with the highest cumulative scores become the Franchise 500® in ranking order.
"We're grateful to be recognized by Entrepreneur for the sixth year in a row," said Brian Brinegar, President of Bio-One Inc. "The ranking is a direct reflection of our growth, strength of our franchisees, and our ability to consistently deliver care and compassion to our clients."
Succeeding 12 years of franchising, Bio-One has over 115 offices in more than 40 states with services that include crime and trauma scene cleaning, hoarding remediation, odor removal, sewage backups, and more. In 2021, Bio-One also ranked #1 in Entrepreneur's Best of the Best for Crime-Scene Cleaning.
About Bio-One Inc.
Bio-One provides high quality decontamination and biohazard cleanup services while treating clients with the privacy and compassion that difficult moments demand. Bio-One services include suicide cleanup, homicide cleanup, hoarding remediation, junk removal, deceased animal recovery, feces removal, and more. Bio-One was first created in 2006 and began franchising in 2010. In 2021, Bio-One joined the Five Star Franchising portfolio. Five Star Franchising is a highly innovative conglomerate of franchisor brands with a mission to ensure its brands are top performers in technology, marketing, branding, and people. For more information about Bio-One, visit us at www.bioonecincinnati.com.
---
We are delighted to announce our sponsorship of the First Responder Relay in Las Vegas on October 16th. The First Responders Relay is a 9 person 48-mile running relay with stages ranging from 4.0 miles to 7.7 miles. The relay is competition comprised of first responder personnel from throughout the United States and the World, and is hosted by the California Police Athletic Federation (CPAF).
There is still time to register, but don't delay! Registration closes September 18. Visit www.CPAF.org to join us in Las Vegas!
---
Twenty years have passed, and yet the the surprise, anguish, horror, and disbelief of Tuesday, September 11, 2001 is forever imprinted in our minds and hearts. We united as a country and held each other close. As call centers were overwhelmed and cell services were drowning in volume, we desperately reserved hope for loved ones, team members, neighbors, and those we've never met. We lit candles, wrote songs and poems, and stood under an eerily engine-free sky.
First responders ran toward danger, many giving all. Twenty years later, their children have continued the tradition of service and sacrifice. [Two decades later, more children of 9/11 victims are joining the FDNY than ever before. - New York Daily News]
Memorials and museums have risen with artifacts and stories of heroism. Most recently, the National Law Enforcement Museum re-opened with their Post - 9/11 Exhibit, showcasing 20+ artifacts that include airplane fragments from Flight 93, a steel beam from the World Trade Center, a limestone block from the damaged section of the Pentagon and part of the damaged food cart from Flight 93 when passenger Todd Beamer famously said, "Are you ready? OK. Let's roll."
Above all, we promised to #NeverForget.

To honor the 20th Anniversary of 9/11, we asked Bio-One owners across the country to reflect on that fateful day. Below are their stories.
I am a retired FDNY fireman. I was assigned to Squad 41 in the South Bronx. We lost everyone, all six, working that insane day. Me and the rest of the crew were down at the WTC site by 12:30 on 9/11. I worked down at the site for over 56 hours before we broke up into sections and teams. Long story short I was basically working at the WTC site for the next nine months. It seems like yesterday and way to many stories and close calls and everything to say in a post.
- Owen McGovern, Bio-One owner in Eugene, Oregon
On September 11, 2001 I was in Tampa Florida at a training for work. Was in a conference room with glass walls and there was a tv on outside the room that I can see and saw the broadcast of the 2nd plane hitting. Also took us 4 days to get back to Connecticut because all flights were cancelled.
This year we are sponsoring the Southern Arizona Law Enforcement Foundation golf tournament on Sept 11 2021.
- David Scott, Bio-One owner in Tuscon, Arizona
I was in Lakewood, Ca just getting up and getting ready to go to school. My aunt worked in tower 2 so we were all franticly trying to call her. By the grace of God, she was not at work. She was at an OB appointment when it happened.
This year, we will be participating in a stair climb which is the number of stairs in the twin towers as well as participate in a golf tournament to raise money and awareness.
- Rebecca Wallace, Bio-One owner in Flagstaff, Arizona
I was in between classes in high school in NY, laughing with friends and not a care in the world. Little did I know the ever lasting effects this tragic event would've had on my life. Teachers turned on the news in class. Just as the second plane was hitting. Juan and I were in school (yes we went to HS together lol). And I knew then he was in it and would sacrifice to fight back for our country. Even 20 years later, feels like yesterday. He joined the Marine Corps. We lost many friends, even still having to say goodbye to this day. All from the events of that one very sad day.
It's a very somber day for me. No events. Just spending time with my kids and Juan. There is the 2021 Tunnel to Towers 5K Run & Walk in New York City Sunday, September 26, 2021, that I would love to do participate in. But, to be honest, going into the city scares me.
Very emotional day for all Americans. Hits my NY heart extra hard.
- Nicole Morales, Bio-One owner in the Tri-State area (New York, New Jersey, and Pennsylvania)
I was at home in Denver with our 2 young sons, while Gregg Chiasson was in Manhattan on business. He had a flight later that day, which of course did not happen. We were unable to connect with each other for hours that day. This was frightening to me. Gregg's experience was live there in Manhattan. I'm so thankful that he was safe and made it home eventually.
- Cheryl Chaisson, Bio-One owner in Denver, Colorado
I was on my way to Tulare Western HS driving in my 1987 Dodge Ram50 truck to work. I remember hearing about it on the radio and I was in disbelief. Needless to say, I had to get ready to teach 160 HS students math and chemistry throughout the day. I don't know if I made the right choice, but I decided to treat it like a regular day and went about teaching. As a young 29 year old, the gravity of the situation didn't hit me like most. Other than saying a few prayers throughout the day, I spent the day teaching the best I could and gave student an opportunity to ask questions if it came up.
- Armand Amoranto, Bio-One owner in Oceanside, California
I was in Moscow Russia attending my first year of college. First time away from home. We had a math lecture and all of a sudden they turn on TV and we all stared in disbelief. We don't know what is going on, we all thought it's the beginning of world war 3. There were about 300 people in a room and we all stood up. Scary time. They sent us all home because no one including professors can concentrate but being scared on what's next.
- Viktoriya Gonzales, Bio-One owner in Milwaukee, Wisconsin
---
Having been closed due to the pandemic, the National Law Enforcement Museum and Memorial (NLEMM) re-opened with the new Post-9/11 Exhibit: The Evolution of American Law Enforcement. On August 26, Bio-One was invited to a private opening reception to get a first-look and remember the brave men and women who ran toward danger 20 years ago.
As described on the NLEMM website, the Post-9/11 exhibit marks the 20th anniversary of 9/11 and honors the officers who rose to the challenge that day. This will be the first exhibition to focus on the significant changes to U.S. law enforcement that occurred in the aftermath of the 9/11 attacks.
One of the most impactful displays in the exhibit is a wall of photos depicting all the members of law enforcement who died as a result of 9/11. As described by Police1.com, 72 officers killed on September 11, as well as 236 officers who died of illnesses contracted while working in the hazardous conditions at the WTC.
There are 20+ artifacts on display that include airplane fragments from Flight 93, a steel beam from the World Trade Center, a limestone block from the damaged section of the Pentagon and part of the damaged food cart from Flight 93 when passenger Todd Beamer famously said, "Are you ready? OK. Let's roll." (Police1.com)
Bio-One is a proud 2021 corporate partner of the museum. To learn more about the exhibit and how you can help preserve the history of law enforcement, visit NLEOMF.org.